Sara transforms dialogue into meaningful graphics to help clients maximize the effectiveness of their meetings. Using keywords, metaphor and colour she creates visuals that provide clarity while nurturing participation, retention, creativity and communication among participants. Graphic facilitation develops visual narratives that broaden clients' understanding of the issues and help them to move forward.
Sara's approach to graphic facilitation is through the lens of a visual storyteller. Her ability to peel back the layers and translate the essence of our stories into images empowers us to create new paradigms with clarity and integrity.
Graphic Facilitation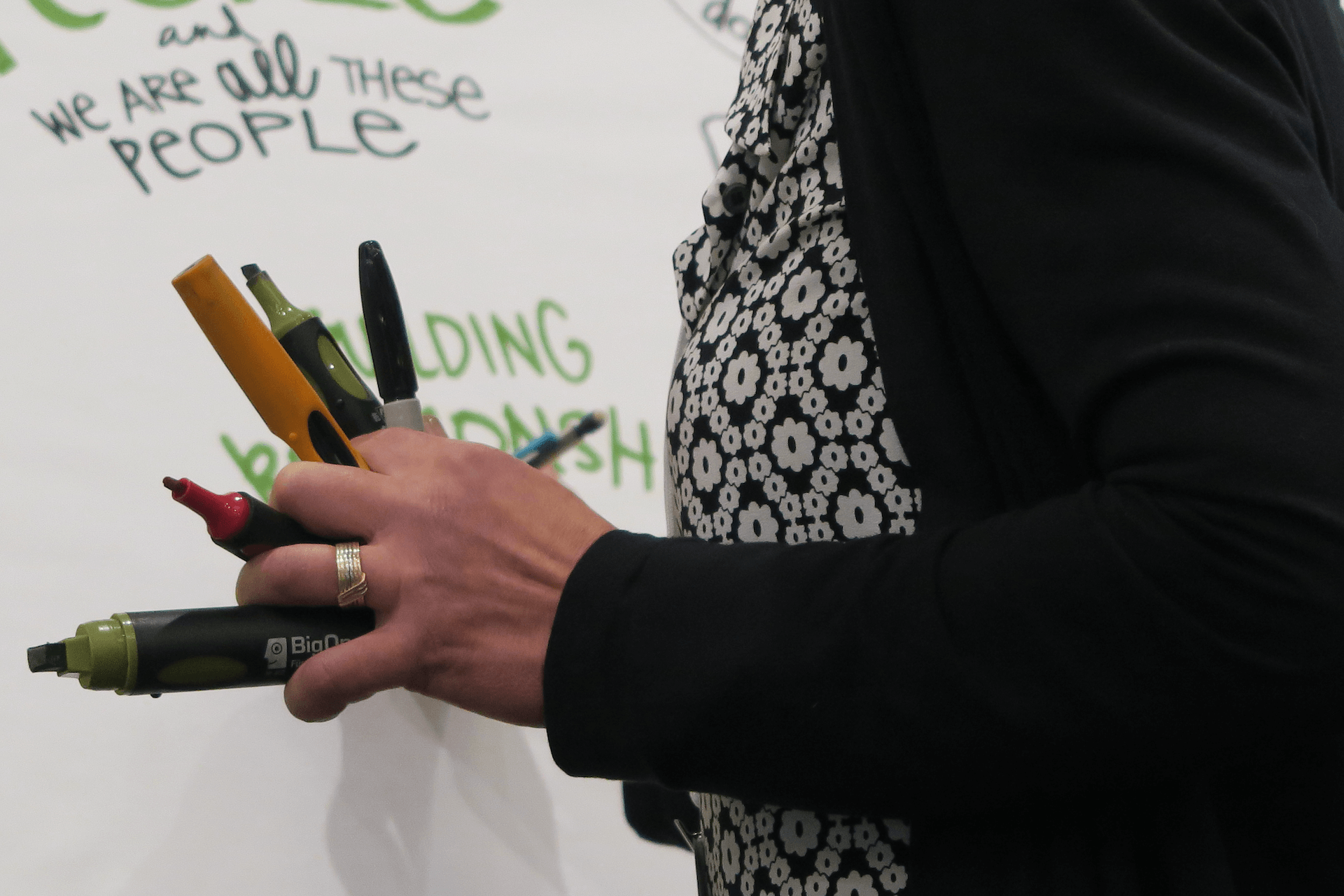 In-Person
As dialogue unfolds, Sara accompanies participants on a listening journey as she synthesizes the main themes . By listening for ALL the stories in the room, the said and the unsaid, Sara creates a full picture of the gathering.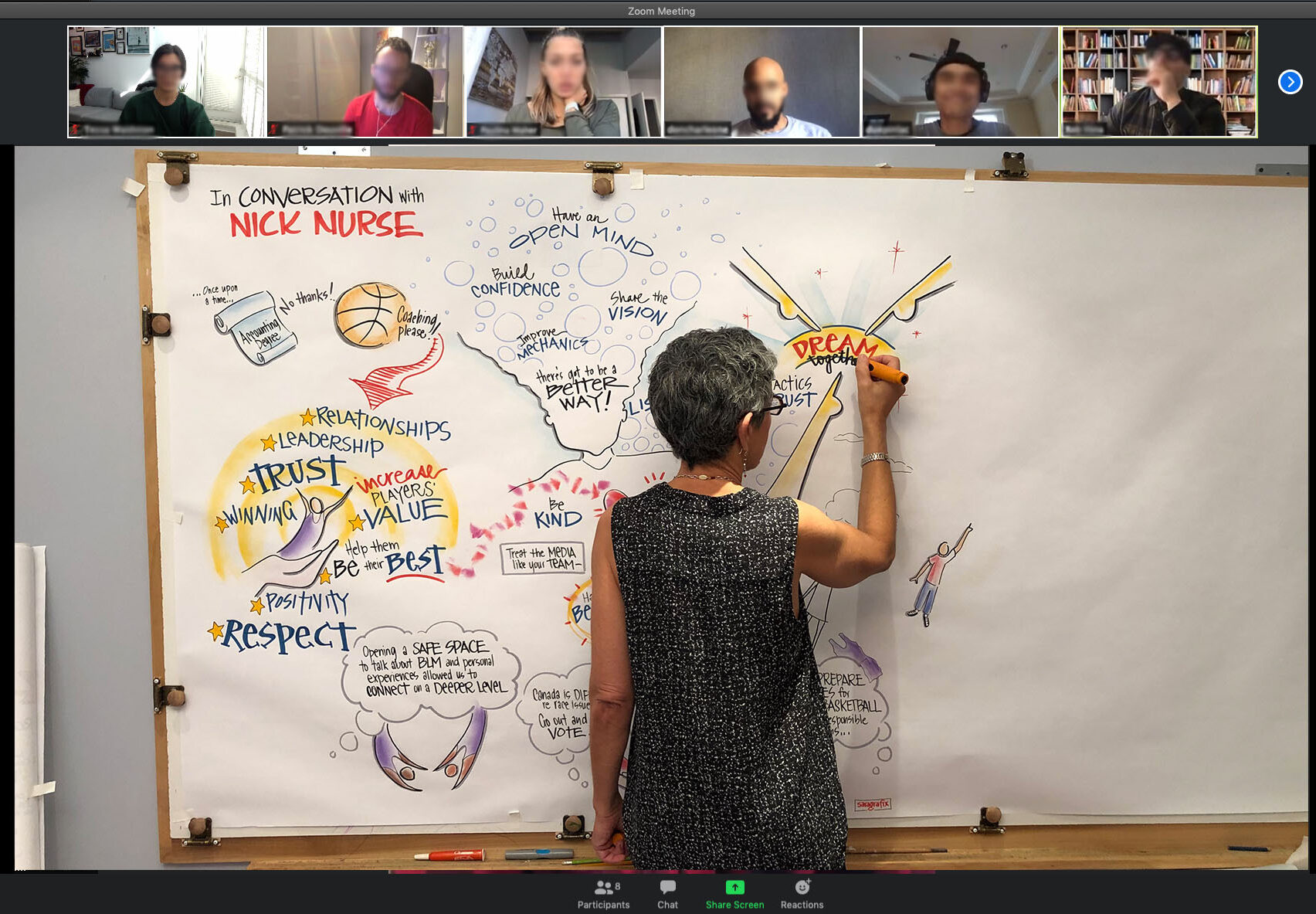 Virtual
Virtual graphic facilitation connects participants in a sensorial way, allowing them to build shared meaning. It adds movement, creativity and the human touch to the more static digital experience.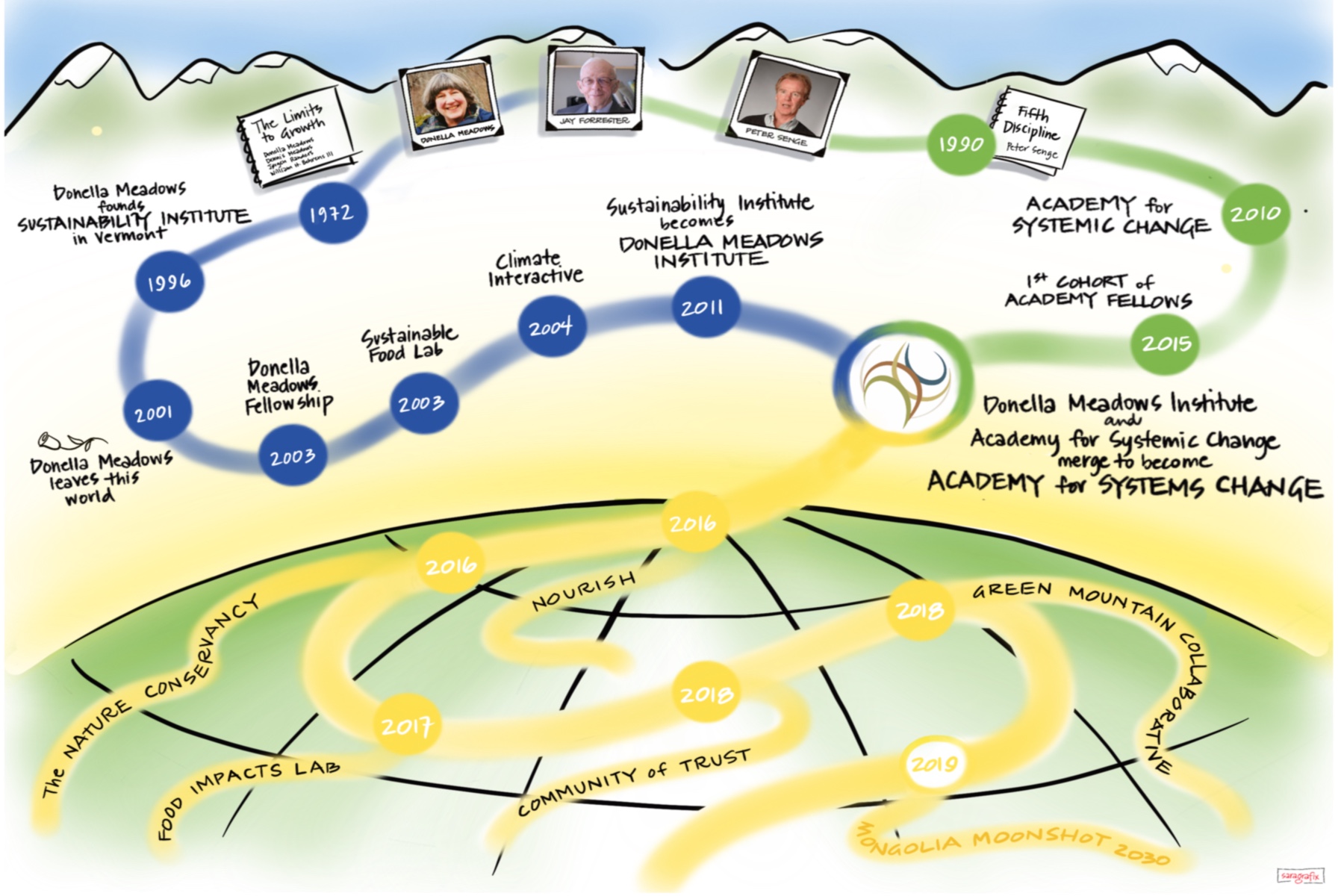 Studio
Graphics are an effective tool to communicate complex data and ideas. Sara creates engaging illustrations that simplify information so clients can share their stories in a succinct and exciting way.
Sara has had the pleasure of working with...